The Perfect Game Retirement Podcast is brought to you by Black Oak Asset Management, serving the greater Atlanta area with offices in Alpharetta, Cartersville and Macon. Former professional baseball player and now financial coach, Ryan Ledden, is your host. This is the show that'll help you make the right decisions, so you can pitch a "perfect game" in retirement.
Episodes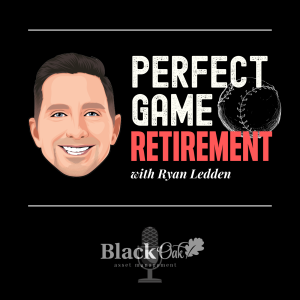 Thursday Aug 18, 2022
Thursday Aug 18, 2022
It's no secret the stock market is in turmoil. We're in a bear market and the R-word (recession) is getting thrown around daily. So, what can you do to survive bear markets like the one we're in now? We've collected advice from various commentators and "experts" from across the country. You might have even heard some of this advice yourself. But should you follow it or proceed with caution? We'll breakdown the guidance to provide some important context and perspective.
Get your Retirement Coach 360 session:
Call: 470-508-0508
Website: https://blackoakam.com/